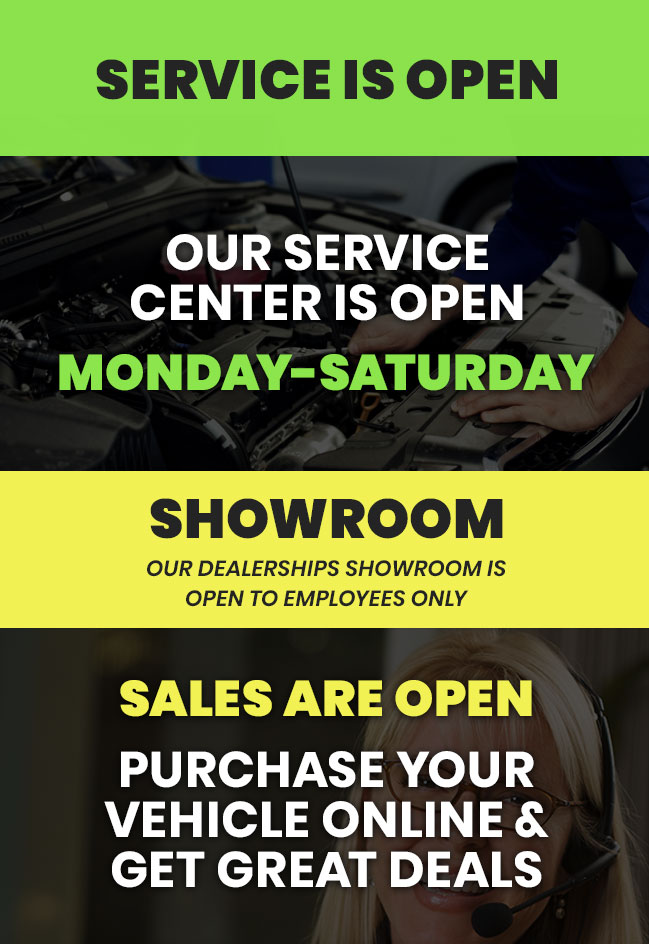 As with most businesses, the health and safety of our customers and team members is our top priority. All Bertera Dealerships have taken a highly pro-active approach to addressing concerns about the Coronavirus (COVID-19) and how to protect our customers and team members.
Please CLICK HERE for more information on steps we are taking to follow the official guidelines.
Above all, we remain committed to the safety and well being of your family and ours.
---
Sales Department - (508) 859-1246
If you are looking or need a car during this time, you can do so from the comfort and safety of your own home.
Our current Hours of Operations for the Online Sales Team and Safe Test Drive:
Monday - Thursday: 9AM-6PM / Friday - Saturday: 9AM-5PM / Sunday: 11:30AM-4:00PM
Virtual Showroom: Open 24 hours
At Bertera Nissan's Virtual Showroom, our team members are happy to facilitate your vehicle purchase Online, over the Phone, Chat, Email, and/or Text so you don't need to visit our dealership to buy a car. Feel free to browse our new and used vehicle inventory online, shop our current vehicle specials, value your trade, and even secure financing online from your computer or mobile device.
Shopping with the help of our Online Sales Team through our Virtual Showroom is Easy and Safe. Our Online Sales Team can discuss prices, payments, financing, and trade values over phone, email, chat or text to eliminate your need to come into the dealership.
Buying a vehicle Online is Convenient, Safe and as Easy as 1. 2. 3. 4. 5:
Select a New or Used vehicle from our Online Inventory and reserve it
If you have a vehicle to trade, use our Instant Trade-In Tool
Schedule a Safe Test Drive at your home, office or our lot, by picking the car you're interested in
Secure your Financing from the comfort of your own home
Review your purchase and decide where you would like to pick up your vehicle or if you would like us to deliver it to your driveway
To make the process even simpler, we offer Safe Test Drive at your home, office or our lot, so you can test drive where you feel comfortable. Plus, we can deliver the vehicle to you after the purchase is complete. We are committed to working with our customers during this difficult time and are more than willing to adjust our typical car-buying experience for you.
For the Safe Test Drive and when we deliver your car to you, our team will sanitize all the touch points for an extra piece of mind.
---
Service Center - (413) 342-0976
Our technicians, parts clerks and mechanics are here to help you meet your vehicle and transportation needs.
Our current Hours of Operations for Service:
Monday - Friday: 7:30AM-5:00PM / Saturday: 7:30AM-2:00PM
Additionally, along with adhering to the CDC guidelines, we are implementing the following initiatives to better support our Service Customers and Team Members during these trying times:
Complimentary pick-up & delivery of your vehicle at your home or work. Please feel free to request this service when you call and make a service reservation.
Complimentary loaners are available if you require alternate transportation while your vehicle is being serviced.
All communication regarding your service and payment can be conducted by phone, text and/or email.
Your vehicle will be disinfected on commonly touched areas before we return it to you.
If you have any questions or concerns regarding your vehicle or upcoming service appointment, please contact us directly at (413) 342-0976. We value your loyalty and we are committed to everyone's safety during this challenging time.
---
COVID-19 Recommend Guidelines
A Message to our Customers, Team Members, and Community on COVID-19
We are closely monitoring the COVID-19 public health emergency and we're following all recommendations from the Centers for Disease Control (CDC), World Health Organization (WHO), and local officials.
The safety and health of our entire community is our number one priority. We will continue to adhere to guidance regarding social distancing and personal and workplace hygiene.
The Bertera Dealerships are encouraging our team members and customers to adhere to the following CDC guidelines:
Stay home from work if you have a fever or are exhibiting cold or flu like symptoms or feel ill, and contact your health care provider
No handshake policy, refrain from shaking hands.
Regularly clean and disinfect all work surfaces and commonly touched areas (keyboards, phones, desks, door handles, light switches, faucets, etc.).
Deployment of hand sanitizers throughout each dealership as available.
Washing hands frequently with soap and water for at least 20 seconds each time, and hand sanitizing frequently.
Avoid touching your eyes, nose, or mouth with unwashed hands.
Cover your mouth and nose with a tissue when coughing or sneezing. Properly discard tissue after use.
Avoid close contact with people who are visibly sick.
Follow all CDC guide lines
Please check back with us periodically at berteranissan.com for latest COVID-19 updates.
---
Thank You for Your Support & Patience
We'd like to personally thank each and every customer for their support and patience during this challenging time. If you have any questions or concerns regarding purchasing or servicing a vehicle during this time, please don't hesitate to contact us online or via phone.
Smiles are the new handshake here at Bertera Nissan!